NoArtificial
colours

Vegan and
Gluten free

No Artificial
Flavours

No
Preservatives

Gelatin
free

Non
GMO
Free From Yeast, wheat, milk, eggs, gluten, soy, gelatin, peanuts, shellfish, dairy, colours from artificial sources
What's Inside?
All our products are formulated with clinically-backed ingredients and nutrinitionally balanced blends that make them highly effective.
Calcium
Supports bone health, boosts exercise performance and ensures faster recovery from workouts
Vitamin d2
Helps the absorption of calcium and phosporus to keep bones and muscles healthy
Phosphorus
Great for growth, maintainance and repair of tissues needed to balance vitamins and minerals
ASTAXANTHIN
An antioxidant powerhouse that helps balance your level of free radicals and combats oxidative stress
Vitamin A
Plays a crucial role in supplementing for the missing carotene in our diet that aids vision health improvement
Lutein
An antioxidant that helps protect against stress caused by blue light exposure.
Ashwagandha
Ashwagandha, a potent botanical, has been used for centuries to support relaxation
Melatonin
Non-habit forming, Melatonin helps naturally regulate your sleep cycle so you fall asleep and wake up refreshed.
Vitamin D2
Vitamin D is as vital ingredient for mental health known to have benefits that improve focus and mood regulation.
Ashwagandha
Ashwagandha, a potent botanical, has been used for centuries to support relaxation.
Essential Vitamins
Vitamin A & E, B5, B12 & C

Support free radicals for overall nourishment
Vitamin B5 and B12 helps to improve your energy levels and prevents tiredness and fatigue and provide that extra boost of energy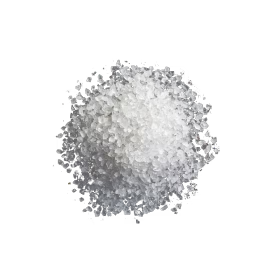 Essential Minerals
Sodium, Zinc, Chloride, Magnesium, Folate and Iodine to cover mineral gaps
Zinc help to strengthen your immune system and to provide protection from free radicles. Magnesium to help support healthy muscle system and nervous system. Folate to boost RBC count and improve haemoglobin levels. Iodine to maintain healthy cellular metabolism.
Vitamin C
Vitamin C plays a key role against environmental oxidative stress and boost both the innate and adaptive immune system.
Vitamin E
Vitamin E acts as an antioxidant to prevent cell damage and helps keep the immune system strong.
Elderberry
Elderberry extract is a unique botanical blend packed with antioxidants to fight against flu and viruses.
Our Expert Panel
Rishi
Much better than tablets, I have a very active lifestyle and these gummies are a great way to give my body vitamins and minerals. Best part is that it's not a tablet, and it's separately packed so I can take it with me whenever I'm going easily. I could tell a difference in my energy levels after taking these gummies.
Emilie
Nourish has got me feeling all kinds of good ☀️, Nourish has my daily dose of nutrition covered. These lemon-flavoured gummies are packed with 11 essential vitamins & minerals that I can easily consume and incorporate into my daily routine—something that I'd usually miss out on due to my active lifestyle. If you're a busy bee, and you have the same concerns. I totally recommend it.